Exotic pole dance trip to Moscow
Updated: Mar 30, 2021
We arrived on the 26th of January in Moscow, my friend Steffi and I, for our exotic pole dance trip. It was evening already. The way from the airport to our Airbnb was quite long, we were already tired from the travel, and when we came out of the (omg so lound – we drove with an an older train) Metro it was snowy and cold outside, but I was happy to finally see snow.
Stepping out of the entrance door to the Metro that night, to see the scenery of the Bolshoi Theatre in front of me, with snow flakes dancing in the air was quite​​ touching and beautiful. I was happy I arrived and landed safely (the airplane had some turbulence before landing).
We went on, walking through the snow, to find our Airbnb, located only 6 minutes away from the theatre. I remember a man coming to help us with opening the door to the building our Airbnb was in, we didn´t really had troubles with it, but it must have looked that way. It seemed like he wanted to talk with us longer, well we were tired and just wanted drop off our baggage and go to get dinner, so we thanked him and went inside. It was small and practical, okay for me, for now at least... The first food we had, was in the "Tehnikum", a very full restaurant, probably because it´s the small brother of the "White Rabbit" (later more about that). It looked like it wasn´t normal to take your jackets inside to your table, because we were looked at in quite odd ways, we learned later that it´s normal to leave your jacket at the entrance. It was very warm and loud sitting right at the bar, but these were the only free seats. So we ordered our food. Luckily it was also in english, although I can read cyrillic script (but don´t understand most of it :D). I choosed beef tounge with mashed potatoes, because I never ate that, and I must say it was okay. I was just happy to finally eat something.
After dinner we went to buy some water and food (the supermarkets have very long opening hours) and back to our small apartement and into bed directly. The bed - it was small and hard... I hoped to sleep well that night, I felt I needed it, and was grateful I ordered that special ear plugs before the trip. So we tried to sleep. Unfortunately the walls seemed thin like paper (it was loud – even with my ear plugs in) and we heared some russians speaking until 3 a.m.. That night was very restless, me and Steffi didn´t get much quality sleep, but at least some.
Well, somehow we reached the next morning (27th) and got up to make ourselves ready, we were both quite depleted already and I felt very tired and heavy. I knew it would get hard without much quality sleep to recover from the travel and the upcoming exotic lessons and to be able to concentrate in the lessons and learn. But now I was there and we continued with our plans, and I thought I would make the best out of it...
First we went to Tanya Marsheva for a private lesson. We found the schools entrance after our 3rd try (the pole dance studios are very well hidden in Moscow). Finally in, it was 11:55 a.m., Tanya already wrote me she would be late, the lesson was planned from 12:00 to 1:20- so we started warming up ourselves in the pole room. It was good to acclimatize in the studio without having to dance directly. I felt my nervous system settled a little bit. When she finally came, we started dancing directly and learned a beautiful exotic flow poel dance choreography with a lot of details from her. I loved it!! (she is one of my oldest teachers, I had my first workshops with her in 2016)
I felt better after that lesson. Tanya recommended us a store nearby, where I could buy new high heels (mine looked like they would brake soon – but I had extra straps with me), so we went there to have a look. I couldn´t decide, should I buy shoes here, or just at home? My extra straps will work for the trip I thought and I decided to go without new shoes...
We drove back with a detour to "Komsomol'skaya Station" – a beautiful Metro Station (see picture) in Moscow - that Steffi found out through her research for places we have to see in Moscow - it was beautiful! After taking some pictures there we headed back to find some food.
Time felt like flying by there - when we arrived back to our Airbnb after lunch, it was almost time to leave again to catch our next 2 hours with Yana Radko. So we went out again, catching the next quiet Metro (not many talk in there) at our station and then the bus to finally - after first not finding the entrance again – arriving at the Premium Pole studio. Located in a big building (like all studios there). Right at the door we met the manager, which Steffi wrote to, to register for the class.
We arrived, yay! Then more and more students came, it became a very full class, where we shared poles, with a high impact warm up. This is russian style - I thought - jumping on spot. The choreo was greatefully not too hard for us and I enjoyed being able to dance it without much thinking. Yana ended the class with teaching us a few tricks too, which unexpectedly all worked for me. I was content but done. We drove home, I ate my rice and eggs and then.. into bed again.
That night I slept better already, but I knew I would just need some days to adapt to the new enviroment I was in. The bed was still uncomfortable. So we slept...
The next day, Tuesday the 28th, we woke up, still not really refreshed, but at least a little rested. I felt my body from the 3 hours and 20 minutes of training the day before, I felt heavy and a little sore. And I realized how much I enjoyed learning the unique style of Tanya Marsheva more than the typical exotic flow style like Yana Radko teached, because it was more challenging I guessed.
We had time until 7 p.m. to catch our classes with Tanya Fors at Lettaya, so we just went to see the famous St. Basil's Cathedral and took a walk through the nearby shopping center (GUM) to warm up again. After food we took the time to take a nap too and then headed to Lettaya.
It was a little easier to find, because Tanya sent us some pictures before, on how to get there, so we just had to pass the security (seems like every big building complex has a safety gate) and find the right building. Gratefully there was a logo from the studio at the door.
We entered the one room studio, only divided by curtains and racks. Tanya was teaching already and we were early, so we chilled in the changing area. Finally our exotic lesson started (we took the intermediate and beginner exotic class with her). Her warm up was really good, I loved it, with all the waves and circles and the music! Totally what I like. You could tell she has some dance background in hip hop when she moves. So we had two great exotic classes with her. Because Steffi and me already had the agreement to do a private with her, if the classes were great (because our Wednesday evening wasn´t planned yet - the lessons we wanted to take were unfortunately full). So we planned a private lessons with her for the next day. And btw if you ever come to this studio, take some toilet paper with you! The toilets in the building were in poor condition, I just had to laugh about it.
So we went happily back to our appartement that evening and got some sleep. At least we tried. I have to say it was a little better than the night before.
The next day (Wednesday 29th) we went to the Shark Pole Studio at 12, to catch another exotic class. We didn´t know the teacher, because we just signed up last minute, to have at least 2 hours of training that day and take as much with us as we can.
The class was nice, it was more exotic classique style, which I really enjoyed to dance, because it was new for my body. The teacher, also Tanya, started right away in heels. Which I don´t prefer but it was okay. I already felt my arms and back were quite tired from the days before. So the day went on, we went back to take a nap and then to go the Tanya Fors again for our private.
Our private with her was at 6 p.m. and it was great, at least the major part for me. The choreo was challenging, even more than her intermediate class, but it had great moves and tricks in it, I loved it.
Then, when maybe 10 minutes were left of the lesson it happend. We just started to dance the choreo another time, but I had to stop after the first harder move. It was my right hand... I tore off some skin on she inside of my hand. Shit, I thought... how did this happen? Well from the static rotation, somehow my skin was torn off. I never had that before.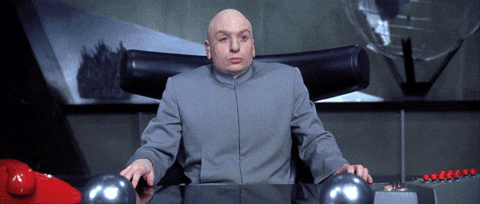 So I had to stop dancing there, I wasn´t able to use my right hand, we tried to cover it with a band air and tape, it didn´t work, I coudn´t grab anything. First I took it lighty and just watched them dancing the choreo a last round. Then the thoughts came that I probably cannot attend the other classes of the next days with this hand and cannot do what I came here for. This was frustrating for me and my mind was running to find a solution. Well I finally came to the conclusion that I will just try and if it doesn´t work the next day I just have to accept it and rest, so it hopefully heals faster.
That´s what I did. So we went directly to a pharmacy after the class, getting some band aids and creme and back to our apartement. I felt my body was very tensed and stressed because of this (and well the travel stress etc.). I came here to dance and now I can´t - was my thought.
That night was hard, I was awake a lot and afraid to hurt my hand more or lay on it. And swang from believing I could take the private with Oksana Shine tomorrow morning to just cancel it and take the day off.
Well I tried the next day (30th)... at least there was some new skin layer already on my injury.
I went with Steffi to meet Oksana Shine in her studio (which we found quite easily, see picture). It was 12. Me, with a lot of band aids on my hand, already telling her my hand is a little injured, following her warm up. I felt heavy and moving my legs was so hard, my body was telling me to rest. I already saw it coming. When she wanted to teach us her choreo, she started with the right hand on top, I asked if we could do it on the other side? I think she didn´t understand (her english wasn´t so good and she said she didn´t sleep that night before), because she just continued when I tried it on the other side. It was frustrating not feeling understood and trying to follow her choreo with only one hand and the band aids peeling off so quickly – not being able to have weight on my right hand).
Then I just stopped, because it didn´t work like this for me. Steffi also felt helpless, she coudn´t help me or get Oksana to understand. Oksana aked if I didn´t want to dance with them? Well, clearly no, because I can´t with my hand - I thought. I felt awful, and almost cried, a lot of pressure that was build up inside of me, I felt so much and just went to the side to regulate myself and care for myself in that moment. A lot had build up in me, I sensed, also the stress from travelling and not sleeping well. So I just concentrated on me the rest of the lesson and stretched a little, that was good.
After I was happy to leave and told Steffi I may need a cry to release this stress inside of me. Interesting this didn´t happen until I was in Berlin again, here my body sensed probably to be safe enough to release and let it out.
So I cancelled the next class we had on that days evening with Snezhana at Feelings Studio and Steffi went alone and told me she would make videos for me too. Thanks so much! It was good to rest the rest of the day and be alone for some time.
The next day (Friday 31th), after almost good sleep (at least for me), my hand was already way better. We already cancelled the classes for this day, but then thought Tanya Fors would be a good idea again and she could be more flexible with her teachings. So that´s what we did.
First she also tried to do a lot on the pole and even gave me her leather gloves for my hand to have grip. But it did´t worked well. She also wasn´t able to change the choreo to the left side... so she offered we could do something easier and with more floorwork. So we did this. It worked quite well and I was happier again. At least I could use my last days in Moscow and learn some more exotic pole.
So we had a more or less easier friday with just one hour of exotic with her.
Then another night in the uncomfortable - oh and with very dry air - apartement bed and noisy enviroment. This time I was up again at night, because my throat hurted. Shit I thought, not that too now, as I layed there awake. Then at one point I just took some Aspirin and it worked well, I was able to sleep again, yay!
The next day, on Saturday, I felt okay enough to go to our last class – 2 hours of strip plastic - with Nina at Dance First. It was a nice experience and not as hard as exotic pole, I was very happy about that and enjoyed dancing the slow sensual choreo. I felt I also couldn´t have done more, my body was tired and needed a good rest. So it was perfect.
After the class we had lunch and went back to the apartement to finally get ready for our last special evening in Moscow – I had reserved a table at the White Rabbit, an upscale restaurant under a glass dome with the theme of Alice in Wonderland. It was a great experience and the food was amazing! A great end for our trip.
The next day we just headed to the airport to fly back to Berlin, we even got our temperature mesaured (because of the Corona Virus). It was interesting to see so many people with masks over their mouth and nose. Our temperatures were fine so we were let in to the airplane... and flew back and landed safely.
So that´s 3 days ago now. My hand is well again, I am just still a little sick. But it´s much better after my Somatic Experiencing session yesterday, and since then I feel much calmer (it helps regulating the nervous system and healing trauma) and I finally was able to sleep throught today again!
All in all I have to say it was a great experience to travel to Moscow and it´s easy to get around there by Metro and bus and the food was also really good and a little cheaper than in Germany! I also felt very safe, there are a lot of security people. Did I say I also tried Borsch and Pelmeni? Well, it tasted good!:) And we also discovered an organic restaurant/food/cafe chain, which is really good (Gorod Sad), they even have gluten free cakes! And if you ever want to travel there get some cashhh (russian rubels)! Most studios don´t take cards ;).
So that was my cold, beautiful but hard and tiring trip to Moscow. I learned again - to go with what happens and accept it and that I need to listen to my body more and definetly need a better place where I can sleep well if I travel and plan to train too :). Sleep is so important for good health and performance!
Much greetings from Berlin! Lara P.s.: Make sure to get a sim card at the airport if you want to travel there, it´s cheap!